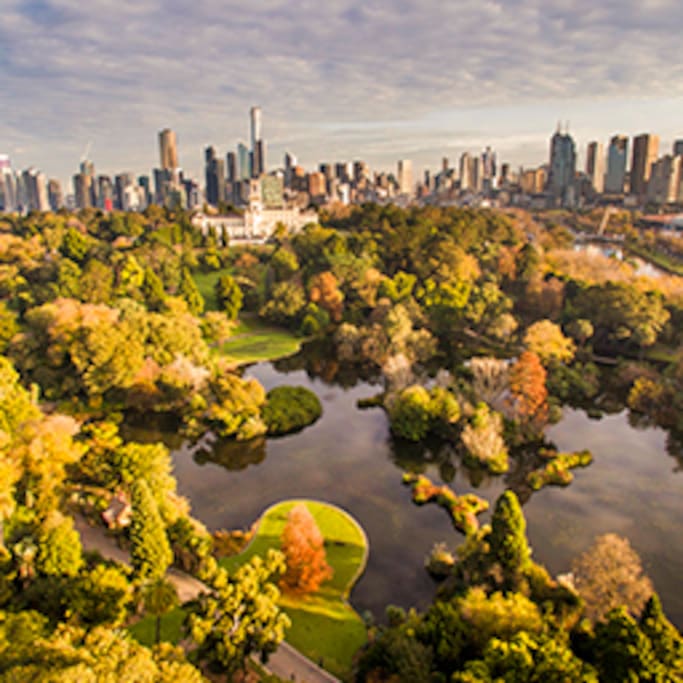 Royal Botanic Gardens Victoria - Melbourne Gardens
Door 526 locals aangeraden
Locatie

South Yarra, VIC 3141

Telefoonnummer

+61 3 9252 2300
Status openingstijden

Open · Closes in 19 minutes
The Botanical Gardens are a beautiful place to take a walk in nature, have a picnic, or just lay on the grass in the sun. It's a very large park with a variety of different areas to see with different plants from all around the world.
lovely place for a walk or a quiet read, outdoor moonlight cinema during the summer months
This is the lung of Melbourne city. By walk or bicycle this place has a lot to offer, you could spend the whole day getting lost inside this beautiful gardens.
Royal Botanic Gardens Victoria are botanic gardens across two sites - Melbourne and Cranbourne. Melbourne Gardens was founded in 1846 when land was reserved on the south side of the Yarra River for a new botanic garden. It extends across 36 hectares that slope to the river with trees, garden beds,…