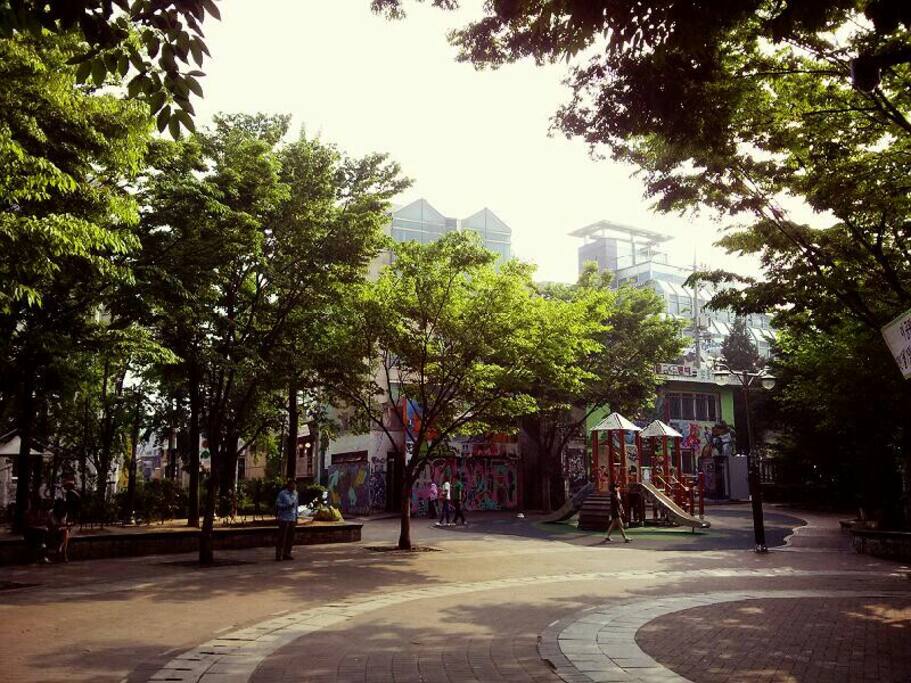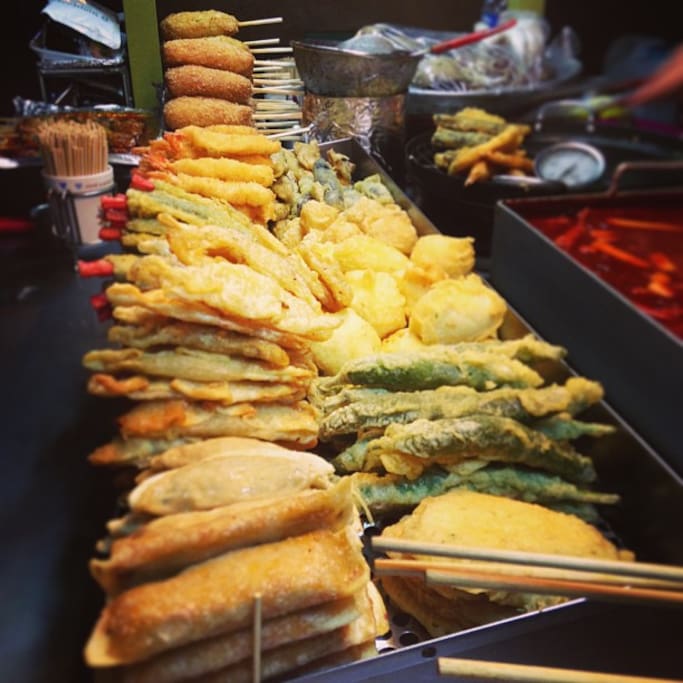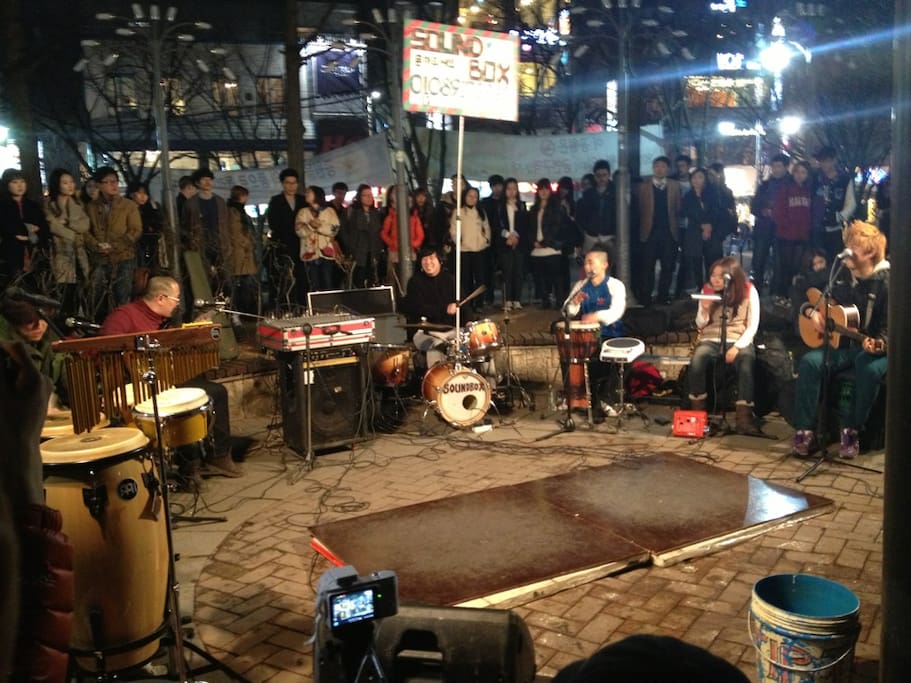 Door 16 locals aangeraden
Locatie

Seogyo-dong, Seoul 121-210
Status openingstijden

Open · Closes 11:00 PM
All the shopping you can do, with buskers who will keep you entertained
Besides clubs and late night parties, Hongdae is also popular among tourists and locals alike because of the wide variety of shops available. Head over to exit 8 for an entire day of shopping and loads of good restaurants. Street buskers will start their performance from 6pm onwards.
If you want to know where young people in Korea go, Han nam dong is the trendy place. Somewhat luxurious. However, most people, literally most, go to Garosu-gil, Gang nam Station, and Hong dae. There is a bus stop in front of ChaCha House to go to Gangnam Station.
HongDae is the best place for nightlife in Seoul. Well known for many foreigners and locals.